Despite the fact that I'm still not able to finish my script (my mind's just so "off" about work), I had a fine time yesterday with lots of highlights leading to my birthday.
1. Woke up lunchtime and went to SM City after taking a quick shower in my old boarding house. I was supposed to shop for some household stuff (i.e. bathroom mirror, trash can, traveling bag, etc.) but ended up shopping for gifts for SCQ Reload staff. We'd have our Christmas Party later that night. Yep, I'm normal. I also do late Christmas shopping. Admittedly, shopping is not my forte (I'm a "I need a shirt so I'll go to SM and buy any shirt" shopper) so I had a hard time finding gifts. I ended up buying all my gifts in one store because the products there are already wrapped and ready to go.
2. Was pleasantly surprised when I went to Astrovision and saw Direk Lauren in disguise. I found the experience funny because it was like a scene straight from TMZ. He was wearing this dark shirt, over-sized cap and dark shades so he'd blend well with the masses of SM. Tactless that I am, I screamed "Direk!!!" upon seeing him. Hahahaha! :) I just asked him if he has a DVD copy of the first season of Six Feet Under and when he said no, I decided that would be my gift for him. I hastily said a "See you later!" and left him when I noticed the shoppers already recognizing him. My bad! :)
3. While waiting for Michiko (she would be coming from Nestor Torre's Christmas Party), I killed time by taking pictures of our bare apartment. The pieces of furniture I bought for my bedroom already arrived. I'm a self-confessed cyber-media whore so let me share with you my pics.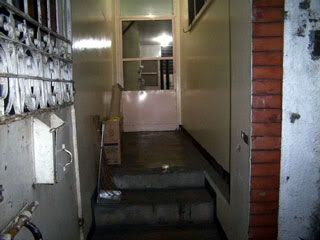 The Main Entrance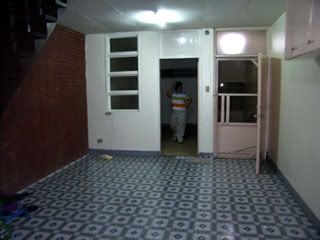 The Bare Sala and The Unoccupied Room (Olive, our contributing writer, checking the latter)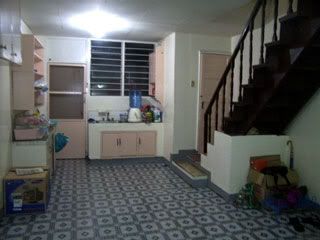 The Nude Kitchen and Dining Area
Corridor leading to my Bedroom (There are 3 rooms upstairs)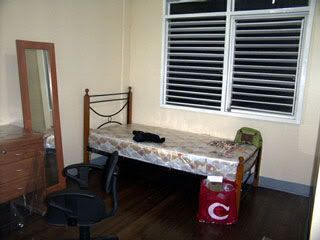 My bed and mirror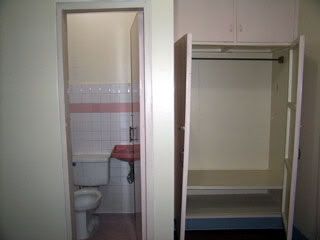 My bathroom and closet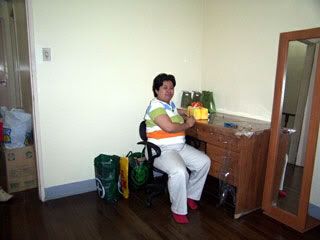 Olive and my study table
Pose, pose! :)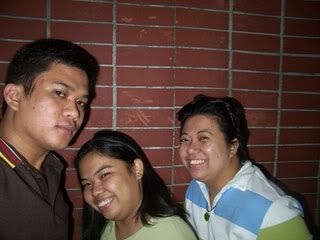 Beatlebum, Waterfowl and Olive posing for the camera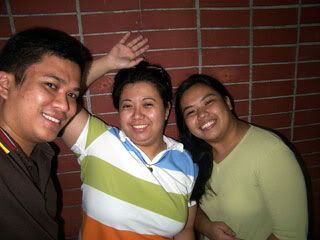 Posing some more! :)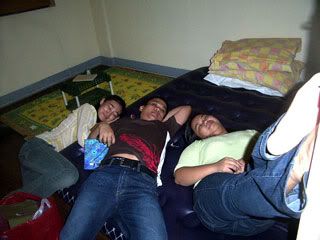 The housemates (Mukha naman kaming okay maging kasambahay di ba?! :) Sige na, we still need 1 more to join the "band"! :D )