4. We arrived at the Christmas Party at 10pm. It was a large party. All the people involved in the show were there (from the utility peeps to the cast, minus Hero since he's still recovering from an eye operation) and even if I don't know most of them, it was still fun. I won in the raffle a coffee mug holder courtesy of Raphael of SCQ. Too bad Michiko and I didn't win the DVD player or oven since it would have been more useful to us, new apartment dwellers. Direk Lauren asked us though what we wanted for our apartment and I unabashedly replied that we want a microwave oven. Hehe. Later, Michiko told me that we should have asked for a mini-refrigerator instead.
5. The highlight of the night for me of course was having my pictures taken with the "artistas." Even if I've worked in the industry for almost 4 years already (hence, I'm not too "starstruck" anymore) I don't think this picture taking habit would end. And guess what? :) I finally had my picture taken with 80's wonder-kid Chuckie Dreyfuss. Yahoo!!! :) I was a bit flushed though when he told me that he has read my blog. It seems he chanced upon this blog when he googled SCQ Reload. Nakakahiya because it means he has read
this entry
. Hahahaha :) Good thing he is uber-nice and friendly. We even exchanged phone numbers, laban kayo?! Hahaha! (Hi Chuck! :-) ) Here are my Christmas Party pics.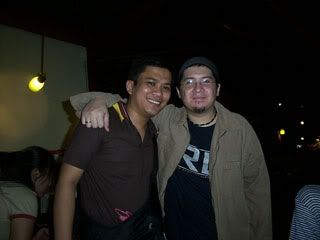 Chuck and I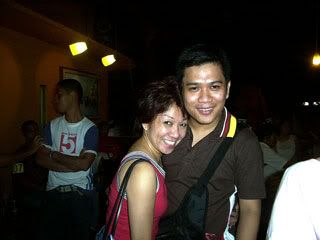 Beverly Salviejo and I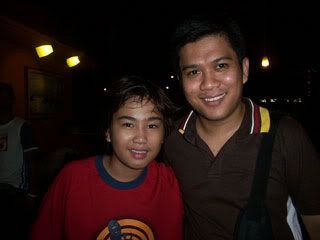 Errol and I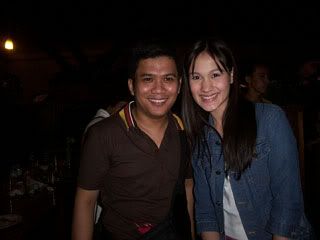 Melissa and I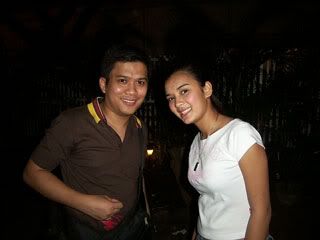 Michelle and I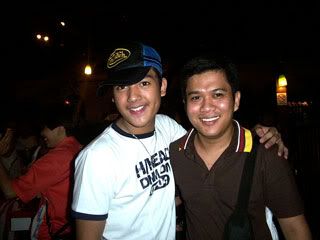 RJ and I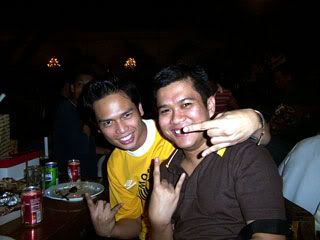 Our PA Nelson and I (Argh with the hip-hop hands! :) )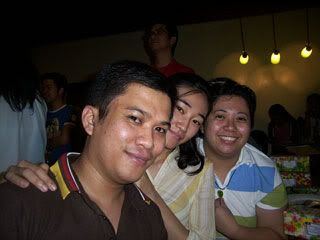 I, Michiko and Olive