The results are in. We already have our
final 12
. I only got
8 out of 12
right. I guess VFTW didn't rally enough votes for Danny and I certainly underestimated Kristy Lee Cook's beauty and "pimpage". I'm disappointed of course, considering I got
10 correct picks
last year but it's ayt coz this just makes me more excited to improve my standing next year. Adik! Haha! :)
Some say the race now is just for second place because of the obvious popularity of a particular contestant. But I say it's still too early to make that statement. After all, didn't we think Melinda had it in the bag around the same time last year? Along the same lines, most of us also thought it'll be a Daughtry-McPhee finale in Season 5, or that Mario Vasquez (remember him?) would give Carrie a run for her money in the 4th edition.
Or maybe I'm just saying those because I don't want to forego my annual tradition of predicting who'll bag the AI title after the announcement of the Top 12. Haha! Regardless, I'll still make my predictions and do it ala-Survivor Sucks by giving you my Brain, Heart and Gut picks to win American Idol 7. ;)
BRAIN
versus
Obviously, I was referring to David Archuleta earlier. He's the one to beat. This is his game to lose. He's the most popular contestant this season and his rabid fans are making sure everyone knows by massively buying his performance songs on I-Tunes. His version of "Imagine" is the most downloaded AI performance song so far. But Jason Castro is catching up. After performing Hallelujah last week, the Jeff Buckley version skyrocketed to number 2 on ITunes. His shirtless pictures spreading on the net don't hurt his chances either. But still...
BRAIN PICK: David Archuleta
HEART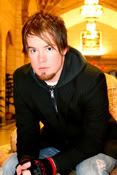 versus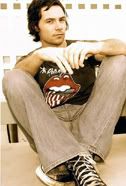 I've a confession to make. While I've been an AI fan since Season 3, I actually haven't bought any of the contestants' albums. I love the show more than the contestants. :) I do have some guilty pleasure songs from past Idols which I downloaded in Limewire. They're Kelly Clarkson's "Breakaway" and "Since You've Been Gone" and Blake Lewis' cover of "Time Of The Season" to those who are curious. :D I'm saying these because I'm basing my Heart pick as to which Idol contestant will likely have me download his or her songs on the net (or who knows, even buy his or her album). That being said, I really really like David Cook not just for singing the songs well but also making them his own. TPTB might even make him win in order to make up for the Daughtry debacle. However, I'm a big fan of 90's alternative music and the texture of Michael John's voice highly reminds me of that. His performances are also pleasing to the eyes. And so...
HEART PICK: Michael Lee Johns


GUT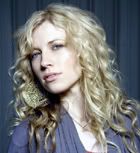 versus

I didn't predict Brooke to make it to the Top 12. While her voice is soothing and beautiful, her range is noticeably limited and for a show that relies heavily on themes, I just didn't think she'll survive. But boy, how she surprised me! What I like about her is that she's aware of her range and so she chooses the right songs and interprets them using her own style. It works to her advantage because it differentiates her from the other girls who are mostly big-belters. The question is, how long can Brooke keep this up and will she be flexible enough to adapt to any theme? (Disco night, anyone?) What more, can we really see Brooke singing in the finale songs like "I Believe", "This Is My Now" or "A Moment Like This"? I believe Blake lost to Jordin because of that. On the other hand, five things work in Carly's favor. She's the most technically polished singer in the group. She's got a big voice and can belt. She has the support of TPTB. She has a very interesting background and personality. And she's by far the most controversial contestant this season because of her previous pro experience. People always love comeback stories.
GUT PICK: Carly Smithson
So there you have it, my TOP 6 and my Brain, Heart and Gut picks to win American Idol 7. :) How about yours?
---
My picks to win in the previous seasons:

American Idol 6
American Idol 5
American Idol 4
American Idol 3