5TH UPDATE (scroll down!!!)
It's no secret that I'm a big Survivor fan! I joined online fantasy games! I read Sucks! I love to speculate who wins based on "edgic" (that's editing and logic, for you! :)) I also read the spoilers sometimes. Hehe.
It's not surprising then that even if I'm still hurting for not being a castaway, and even if I think that the show's editing needs to be vastly improved (I already surrender to the bad audio and camera work but give me good storytelling, at least!), I'm still religiously watching Survivor Philippines. The show is just critics-proof for fanatics like me.
What's surprising for you I guess is the extent of my fanaticism. Yep, in the tradition of Sucks, I did some snooping and research to spoil and speculate the outcome just for fun. Haha! :) Time will tell if I got it right but if you don't want to be spoiled, then don't read further.
(BTW, with the show's editing, I doubt EDGIC analysis will work in Survivor Philippines. I didn't factor in editing in my speculations).
READY?!? :)
1. The Lone Rider

As we all know, Castaway Gigit is
The Lone Rider
. Jessica Soho reported that shooting started last July 24. It would then be impossible for Gigit to update his blog while he's on the island, but surprise, surprise, he was able to access the internet and write a blog entry on August 12. That's 19 days into the game. Interestingly, his blog entry was entitled
Victim By Choice
. :) He made another blog entry 4 days later so speculating that he wrote the blog while on reward is not feasible.
Speculation
: Unless we have a 9-person jury, Gigit is voted out pre-merge.
2. The "Friendster" Connection

Unless you're friends with them, I doubt if you can access the Friendster profiles of the castaways. They've placed their profiles in private mode. However, before the show was aired, I was able to access some of their accounts and the connections I found are very interesting.
Discovery:
JC is friends with Nikki & Kiko. Kiko is friends with Marlon.
Speculation:
As one fan pointed out, what matters is who remained friends after the game. We Filipinos have a habit of adding friends in our Friendster account even if we're not really friends with them so this discovery may not have good spoiler value. What's interesting though is that JC and Nikki are not even tribemates. Were they able to bond in the Loser's Lodge or in the merged tribe? We'll know soon.
Postscript:
Days after the show aired, they're no longer connected on Friendster! TPTB might have told them to un-Friendster one another. :)
3. Showbiz Central
After making some nasty comments about Vevherly on the show, Chev did a 180-degree turn and retracted her statements. Did her stance soften because she and Vevherly bonded already in the Loser's Lodge? On the other hand, Chev is still angry at JC. Weren't they able to kiss and make up because JC made it to the jury?
4
.
Peyups Post
A poster named Kayish of Peyups.com posted
a very interesting message
in the Survivor Philippines thread
.


"cute si farm girl at si nikki in person. everyday kase may nagpupuntang castaway sa office namin kase sister ng boss ko si mommy nins. nung friday si patani and chev ang andun. at si cris pa lang ang guy na nakita ko na kaya di ako makapag comment sa looks ng mga guys in person."

Speculation:
Again, the point is who remained friends after the game. Why are they all visiting Nina anyway? Is it because they bonded with her in the Losers Lodge or Jury Cabin? Or do they want to be in her good graces because she's in the Final 2? :) Again, only time will tell but what's important here is who was with whom. Assuming that Patani and Chev went to the office together doesn't bode well for Patani's chances. As we all know, Chev was voted out in Episode 1.
But then again, maybe Kayish is just making this all up.
5. Post-Game Pictures

Thank goodness, a particular castaway doesn't know how to make private albums on Friendster! :) I tell you, these pictures are the real deal! They are obviously taken post-game and based on how they look, you can actually tell who's still tanned and skinny (or those who stayed longer in the game), and who's already regained their natural complexion and normal weight (or those who went to early vacation).
Tadaah...
Group Picture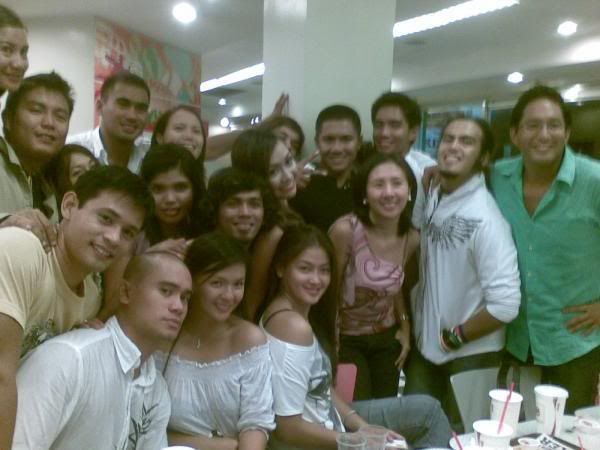 Veronica, Jace, JC, Kaye and Cris lost noticeable amount of weight and still have sunburnt skin. Unfortunately for Patani, Emerson and Kiko, it looks like they haven't lost weight at all (or they've regained their normal weight) and are back to their normal complexion. Rob is thinner but is already fair-skinned.
Patani and Cris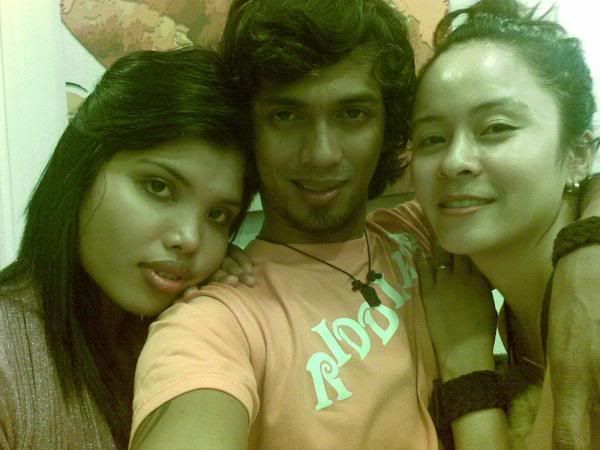 Mmm... really looks like Patani's exposure on the show will be short-lived.
Cris & Emerson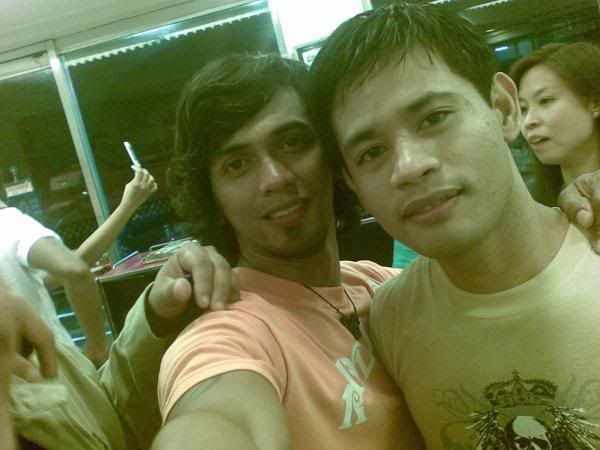 Same with Emerson. He lost weight yep, but compare his skin color with Cris'!
JC, Cris & Marlon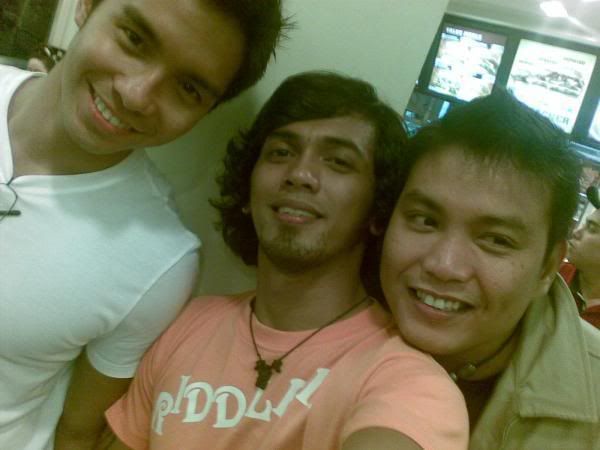 All boys seem to have lost a lot of weight. They still have mosquito bites, noh?!? I'm not sure about Marlon's color, though.
Charice? & Cris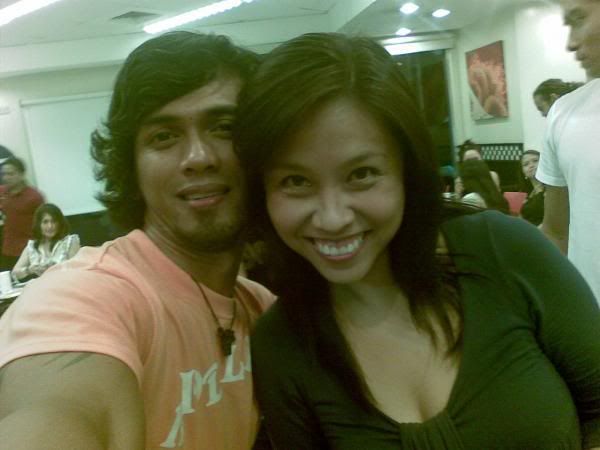 Now I'm not really sure. Is this Charice? I doubt if it's her because she's not wearing the same clothes in the group picture. But if it's her, dang, we could be looking at two of our Final 4 or even our Final 2!
The Bomb!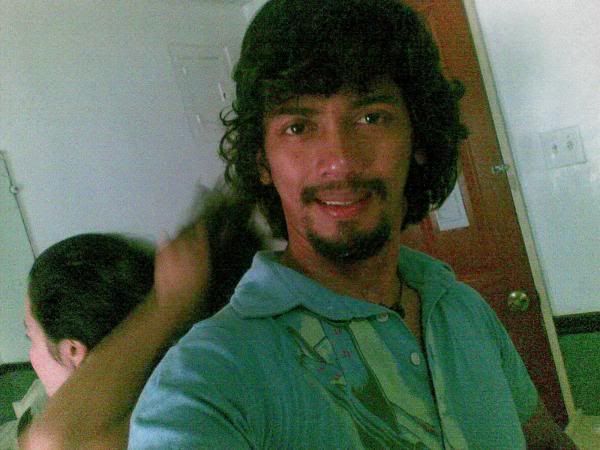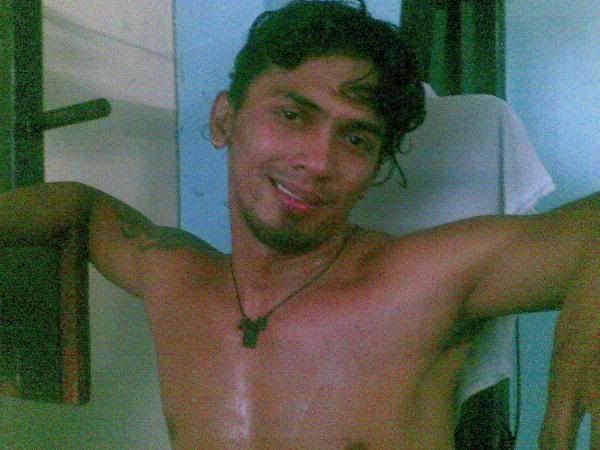 The first Pinoy Sole Survivor?!?
SO HERE'S MY PREDICTION...
Jury Members (

Two of them could be our Final 2)
Cris

,

Jace, Veronica, Kaye
Makes Jury?
JC
Makes Jury or Pre-Merge Boot?
Marlon, Rob, Nikki, John
Fate Unknown
Zita, Nina

,

Charice

(but if she's the one in the pic w/ Cris, she's surely a jury member)
Non-Jury Members
Chev, Gigit, Patani, Kiko, Emerson, Vheverly
I actually have friends who have direct connection with Survivor Philippines.:) Mica is friends with JC. Josh works for GMA's News and Current Affairs. But I doubt if they'll give me spoilers. You can, though! Share, come on! Let's make this fun! :)
2ND UPDATE (9/30/08)

:
I was able to get more post-game pictures. Hehe. Kayo nang bahalang mag-guess kung pano ko nakuha pero upon closer look, mukhang mababago ang predictions ko.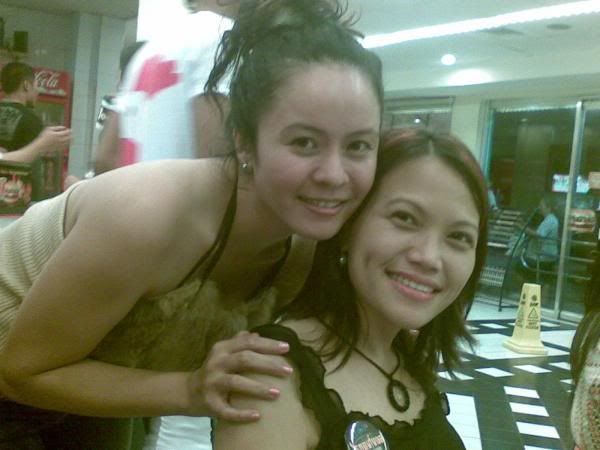 While thinner, mukhang bumalik na sa kanyang fair na kulay si Mommy Nina.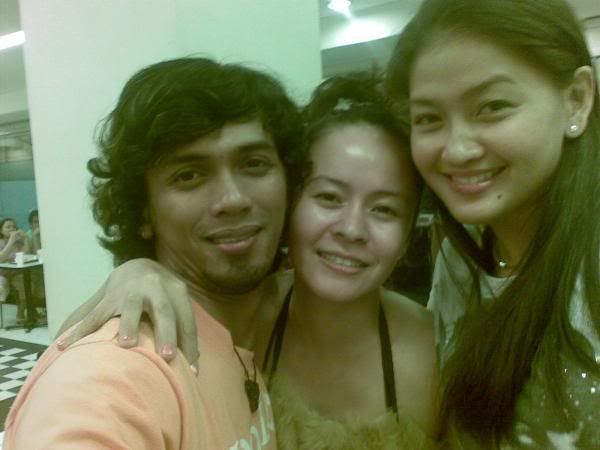 Veronica is not as dark-skinned as I thought she was in the group picture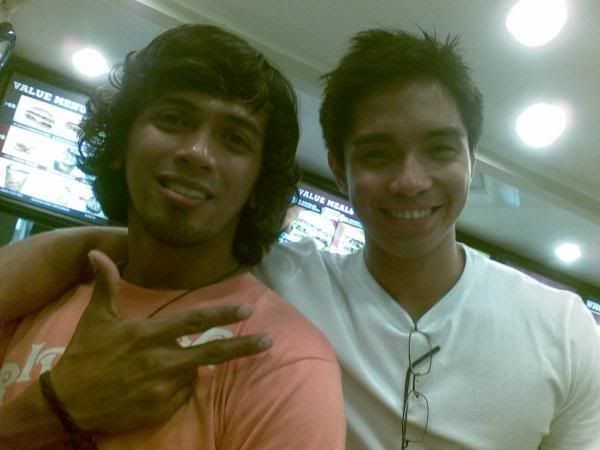 Tanned talaga si JC! My friend Jordan also told me that JC won. Wala pa namang proof but let's be open to the possibility muna. :)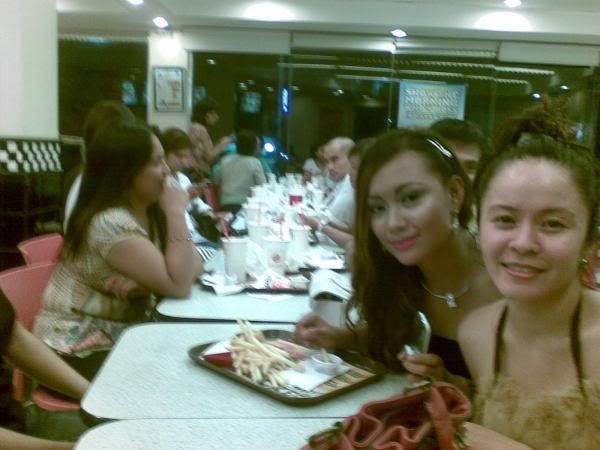 This is Kaye right? Ang itim ni Kaye! And looking at the group picture now, sila pala ni Cris ang nasa gitna. Bakit kaya? :P

Also, I got a comment na hindi si Charice yung nasa picture with Emerson. Sabi ni Happyjam,

"di si charisse yung katabi diyan ni cris sa picture. she's nessa valdellon, the vp for public affairs of GMA."




Kaya...
REVISED PREDICTIONS...
Late Jury and Final 4 Contender
Cris, Kaye, JC
Makes Jury
Jace
Makes Jury?
Veronica, Rob, Marlon
Makes Jury or Pre-Merge Boot?
Nina, Nikki, John, Charice
Fate Unknown
Zita
Non-Jury Members
Chev, Gigit, Patani, Kiko, Emerson, Vheverly
So far, tama ako na non-jury member si Emerson. Sino kaya ang next? :)
3RD UPDATE (10/3/08)
1. I just read this interesting post by Trinkets 08 in PEX.

And I quote,
"

there was a party last night at the nbc tent. head organizer si jon/john (spell?).. he's really dark pala. and model-ish. andun din si charisse, kiko pati yung may mga tatoo..

"

Kung hindi makakababalik si John mamaya, this doesn't bode well for Charice and Kiko's chances because this just means na nagka-bonding sila with John sa Loser's Lodge. We all know naman na di sila close sa current set-up. Ang spoiler lang sa speculation na 'to is the presence of the tattoed guy. Si Cris yun di ba? We all know umabot si Cris sa jury kaya baka wala ring silbi ang sighting na 'to knowing na tayong mga Filipino ay naturally friendly. Hehe :)

Looking at the post-game group picture now though, makabalik man o hindi si John in time for the Tribal Council tonight, it's becoming clearer already that he went out pre-merge. Ang taba n'ya sa group picture sa taas!


2. Isa na namang pasabog and ALAVET!

Angmasasabiko of Pinoy Exchange found this...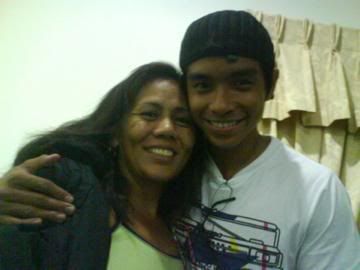 If JC's the winner or Final 4 or even a jury member, at nagkita sila ni Nanay Zita after the game na ganito pa sila kapayat at kaitim, no doubt about it, tumagal si Nanay! Yey! :)

BTW, saw my frie
nd Jordan at work today. He told me his source at mukhang credible. Mmm...:)
3. Lisa Asil!


Ah, Lisa Asil of PEX, mas lalo akong nalito sa pictures na pinost mo! This is crazy! Hehe :)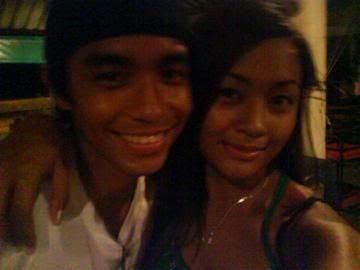 Ito hindi nakakalito, from the very start na-speculate ko nang Kaye and JC reached the endgame.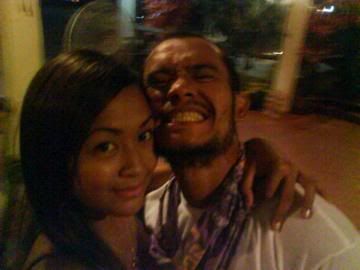 Ito, di rin nakakalito. Mawawala lang ang question mark sa "Makes jury?"
status ni Rob
dahil obvious na obvious na from this picture that he makes it to the jury (assuming of course, that Kaye made the jury). Potential Final 4 contender na si Rob, sa tingin ko.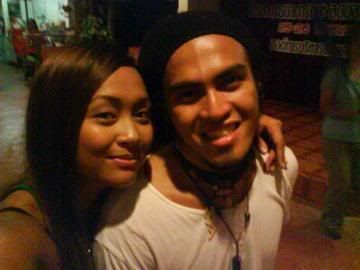 Pero pano 'to? Obvious from the background that they're still in Thailand. If Survivor Philippines really followed the US rules, alam nating ang mga di umabot sa jury ay naka-segregate sa mga jury members. Pinapabakasyon muna sila sa ibang lugar habang nagpapatuloy ang game. Oh well, for now promote muna natin sa "Makes Jury?" status si Kiko. Kahit papano, mas maitim pa rin si Kaye sa kanya diyan. :)
REVISED PREDICTIONS
Late Jury (including Sole Survivor
)

JC, Rob, Kaye, Cris
Makes Jury
Zita, Jace
Makes Jury?
Kiko, Veronica, Marlon
Makes Jury or Pre-Merge Boot?
Nina, Nikki, Charice
Non-Jury Members
Chev, Gigit, Patani, Emerson, Vheverly, John
4TH UPDATE (10/09/08)


With Nina leaving tonight, Kayish's post

(see above)

finally makes sense. The arrangement
of the castaways in the post-game group picture (

see above)

is now also very telling. Somebody also told me that the Final 2 consists of two male castaways. That info still has to be verified but for now, let's update our predictions as to who made it to the jury and who
enjoyed an early vacation in Loser's Lodge.



Late Jury (including Sole Survivor

)
JC
Cris
Rob
Ka
ye
Makes Jury

Zita
Jace
Kiko
Veronica



Makes Jury or Merge Boot


Marlon/Charice

Non-Jury Members
Nikki
John
Vevherly
Nina
Patani
Gigit
Emerson
Chev


5TH UPDATE (10/24/08)


Oh my effin' gulay!
I got all the pre-merge boots right! Crazzzzy! :)
So
THIS
is the money shot pala! If it is, then I guess MARLON is the merge boot.

(If you want to share a Survivor Philippines spoiler, just PM me. :)