I miss you guys. I've been very busy these past few weeks for the reality show. Actually I still haven't slept since last night's launch since I had a spotting shift right after. It's fine, though. I don't wanna be stressed out. I mean, work is still stressful but not that stressful compared to my past shows or movies (I think) because this time, I don't directly work for the bosses. Of course, it's just day 1 so anything can happen. Had I been not busy, I would have "blogged" to you about work-related drama which includes some hurtful backstabbings, a major
booboo
, memorable shoots and characters. But everything's a blur now. Probably because what I'm thinking of is just doing my work well. Or that I just want to feel neutral and not channel any negative or highly positive energies.
Hey, aren't you happy we have two celebrity bloggers in the house?!? And their sites were linked to mine way before they joined the show.
La lang
, coolness! Haha, geeky! :)
Of course, I won't end this entry without posting the pictures of the housemates assigned to me during pre-show. Hehe!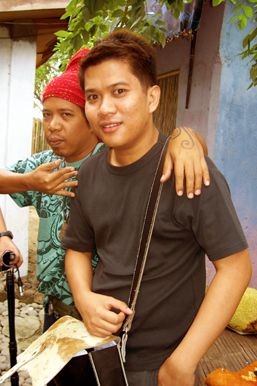 Budoy of Junior Kilat!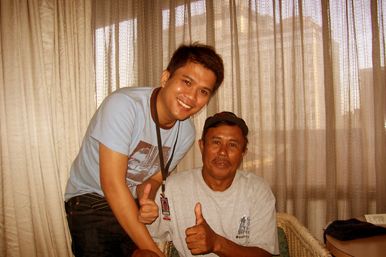 Mang Rudy!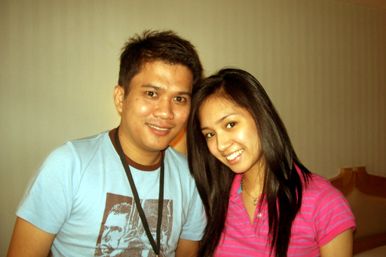 Roxy!
Actually I wasn't assigned to this housemate but I knew her way back then,
My First Romance
days pa lang. Kaya go
Mich
the Bitch! :)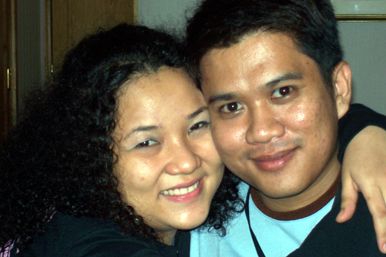 I don't have any personal favorites to win but pre-show, I think
Bianca
, John Parts, Mang Rudy and Budoy will be the Big 4 Housemates.
******
Speaking of predictions, I predict any among Danielle, Ruth-Marie and Terry to win
Survivor Panama: Exile Island
!
Talagang siningit
! Hahaha! :)