I still have no idea what happened to my orig entry, it suddenly vanished, so here goes. 2 days after and I'm still having a hang-over from meeting Jenna Morasca, Ethan Zohn and Shii Ann Huang of Survivor. Can I just shout again?! AAAAAAAAAAAAH! Hahahaha =) It was a memorable experience, to say the least. Got starstruck and it felt good. The last time I got starstruck was still back in high school when I attended my first Eraserheads concert. How did I meet them?! Olive (my workmate) and I gatecrashed
lang naman
the Wazzup Wazzup taping. LOL! :D It was a class A "jologs" act, I know, we even waited for more than an hour just to have our photo ops with them, but I didn't freakin care! =) It was worth the wait for a Survivor geek like me. It helped that they were also super nice and friendly to the fans. What more, Jenna remembers my nick in Sucks! Happiness! :D She asked me what my nick is after I told her that I read her posts in Sucks, and when she found out I'm beatlebum, she told me, "Hah! I remember youuu!" I HEART U JENNA! :D Whew! It was surreal - short but sweeet! =)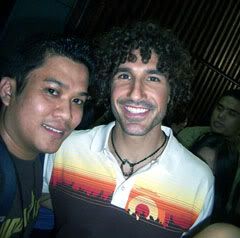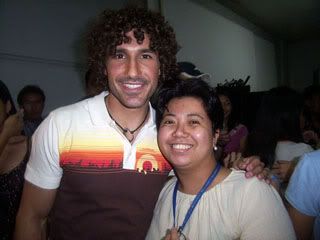 Ethan is my first Survivor Idol. With villain Richard and manipulative Tina winning the first two Survivors, it was a refresher to have a nice guy finishing first in Africa.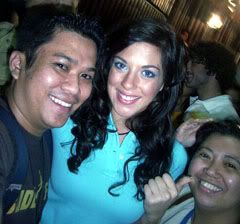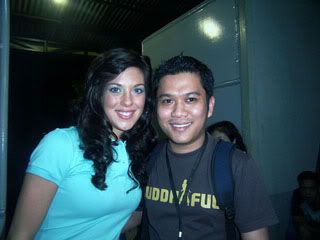 Honestly, I disliked Jenna in Amazon, was very disappointed that she won. I was rooting for fellow Survivor geek Rob C. But when I read her posts in Sucks, I realized she was really more of a victim of editing. Besides, she herself admitted that she still has a lot to learn about growing up. Don't worry Jenna, I heart you now! =)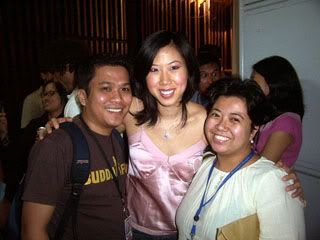 Shii Ann was my favorite both in Thailand and in the All Stars. She provided drama in the otherwise dull Thailand season and she was the underdog to root for in the All Stars.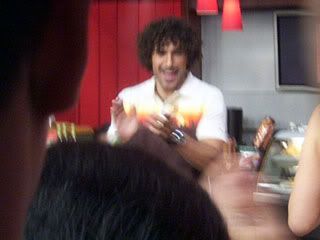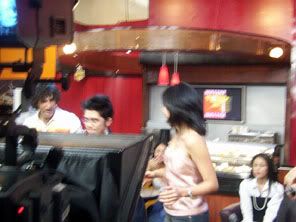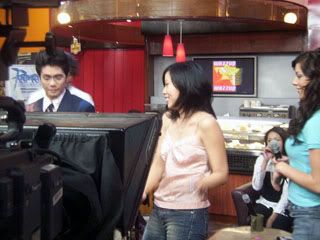 Some stolen pics from the Wazzup Wazzup taping. They were made to dance Totoy Bibo by Vhong. =)